Florida Pre construction in the Royal Highlands and Sugarmill Woods. (405) 601-1277,(405)503-3247 Hernando and Citrus county Florida.
$4,000.00 deposit secures $40,000.00 + equity via current appraisals..
2300 SQFT(living area) on (.46 Acre LOT) STARTING AT 244K. (including 10k allowance for interest during build time, paid for by builder) (price includes allowance for lot) RECENT APPRAISALS CURRENTLY ON THESE HOMES APPROX 300k .
1900sqft (living area) on .46 acre lot starting at 225k (including 10k int. for building. (current appraisal at 280k)
THIS IS A STATED INCOME, VERIFIED ASSET PROGRAM
680 CREDIT SCORE 24MONTHS JOB HISTORY.
6 MONTHS PITI MUST BE AVAIL. (INCLUDING 401K'S , IRA'S,)
RECENT MORTGAGE STATEMENTS AND 60 DAYS BANK STATEMENTS MUST BE AVAIL.
CONTACT FRANK FOR DETAILS:
(405) 503-3247 CELL PHONE. (405)601-1277 office.
$4,000.00 deposit secures $40,000.00 + equity via current appraisals..
We pay cash for lots!



Hernando county was ranked 48th fastest growing county in the United States for 2003-2004, by the U.S. Census Bureau with a 5% growth rate. http://www.sptimes.com/Hernando.shtml

http://www.hernandotoday.com/ for local news!
We will buy your lot for ca$h!
OVER 50 LOTS AND HOMES SOLD IN 2006 !
$ 280,000.00 current appraisal price
$ 234,000.00 house,LOT,int. closing
$ 46,000.00 INSTANT EQUITY VIA CURRENT APPRAISAL!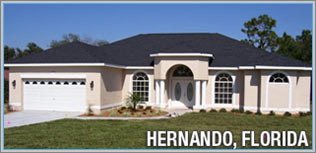 SUGARMILL WOODS ! BEAUTIFUL PRE-CONSTRUCTION HOMES AND LOTS FOR SALE ! Be in Tampa in 45min !
Sugarmill Woods residents can enjoy the elaborate fairway view restaurants which offer casual and fine dining, outstanding service and a breathtaking scenery!
Family and also individual memberships are available at the two country clubs, Sugarmill Woods (27 holes) and Southern Woods (18 holes).
All of the 45 holes are breath-taking as well as very challenging. The Swim and Tennis Clubs offer a pro shop, clubhouse, junior size olympic heated pool, ten lighted hard surface and Har Tru tennis courts, racquetball courts, shuffleboard courts and a playground.

Our Fitness Club also offers strength and aerobic equipment.

A GREAT PLACE TO BUILD A PRE CONSTRUCTION HOME WITH $40,000.00 EQUITY SECURED BY ONLY $4,000.00 DOWN!!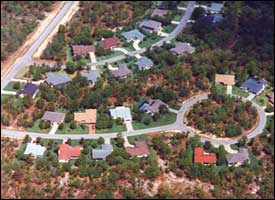 (405) 601-1277 FLA LOTS, LLC. OFFICE
(405)-503-3247 Franks (cell).
(405) 812-9185 Kevin's (cell)
(405) 602-6672 (fax)
WE BUY VACANT LAND IN MANY AREA'S , FAST CA$H CLOSINGS! CALL TODAY !